Jimmy and I had a Vegas trip planned for about 6 mos. We almost didn't get to go due to some flood damage in our house. But once the experts were involved and the drying process had begun, there was really nothing for us to do but sit and wait. So we decided to skip town after all. Our friend Adrianna stayed at our house on Sunday night and watched the girls for us till Wed afternoon.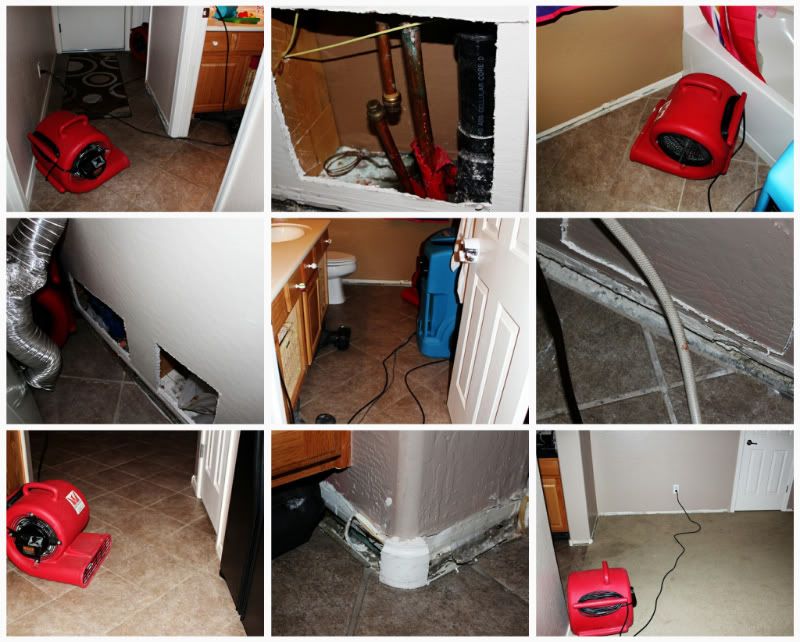 We drove up to Vegas and unfortunately hit some traffic caused by a fatality accident. So we had to re-route a different way through the mountains and it took us forever to get there. This was no easy drive. Uphill with only one lane each way, winding through the mountains at night, with very little light, no breakdown lane, and very tight turns. In fact look at the GPS:
When we did we checked into our suite at the Westgate Resort Flamingo Bay. Here are some photos of our suite.
After getting into the suite (around 1am) we ended up staying in. We unpacked and poured some drinks and stayed up till about 4:30am talking, telling stories, and singing duets karaoke style to our favorite songs. It was fun! The funniest part of the night though was around 5:30am when I was sleeping and heard a large crash and a thump. I shot up out of bed but couldn't see Jimmy. I did however hear some groaning and found him in the fetal position in the jacuzzi tub in our room. Because he was in a strange room where it was pitch dark and after having some drinks, he had walked right into the tub on his way to the bathroom and hit it hard enough to topple over and go right in. Once we knew he was ok, we couldn't help laughing. Thankfully all he had was some bumps and bruises.
The next day we slept in LATE and were really in no rush to do anything. We finally hit the strip around 1 to go to the Wax Museum. I had wanted to go there for SO long but Jimmy could've cared less. I knew we would get some cool photos and that it could have been really funny if we both got into it. He was a lot shier than me about it, but we ended up getting some great shots anyway. Here they are. Enjoy!
At the entrance to Madame Toussaid's Wax Museum: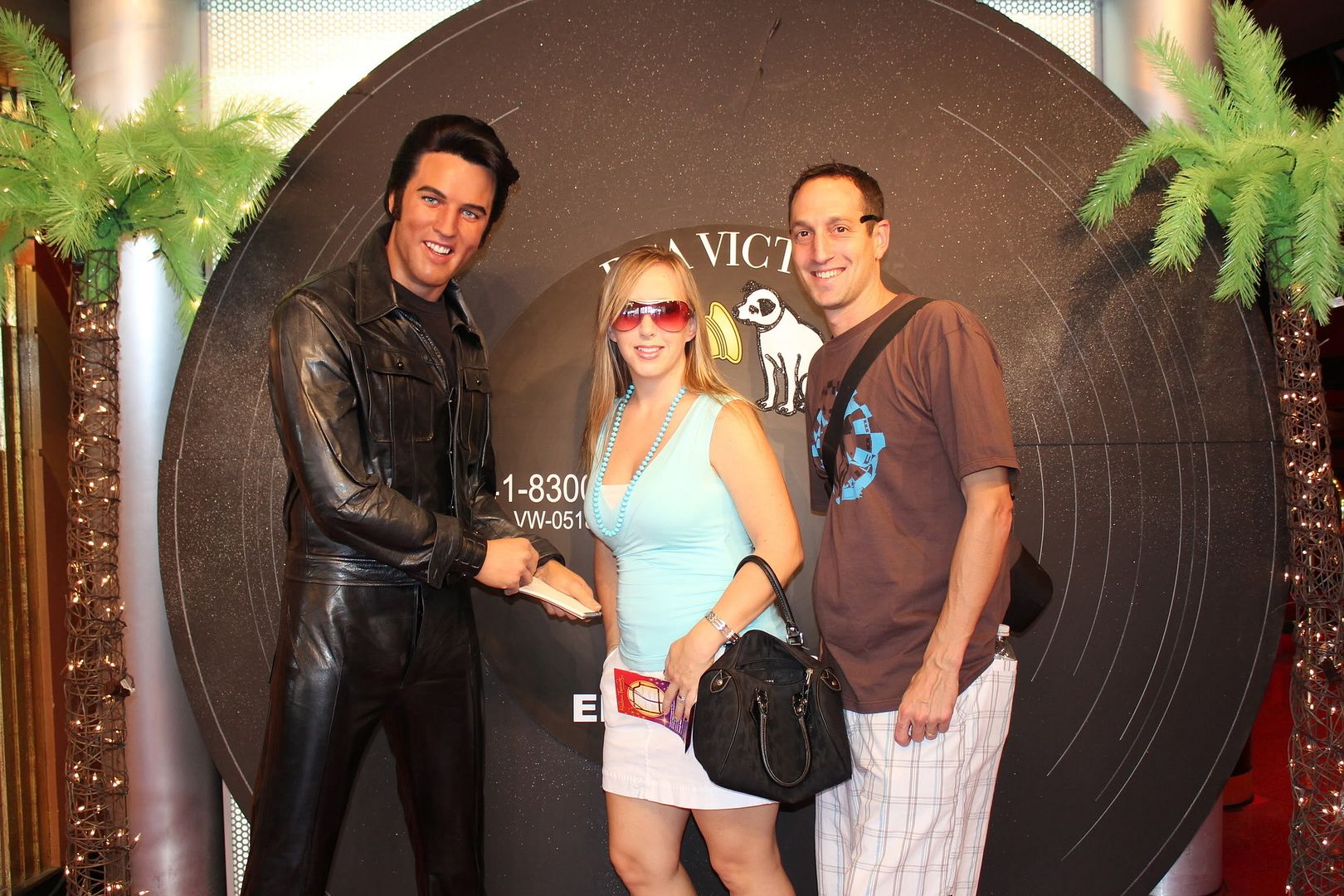 Mmm Love me some Brad and George!! :)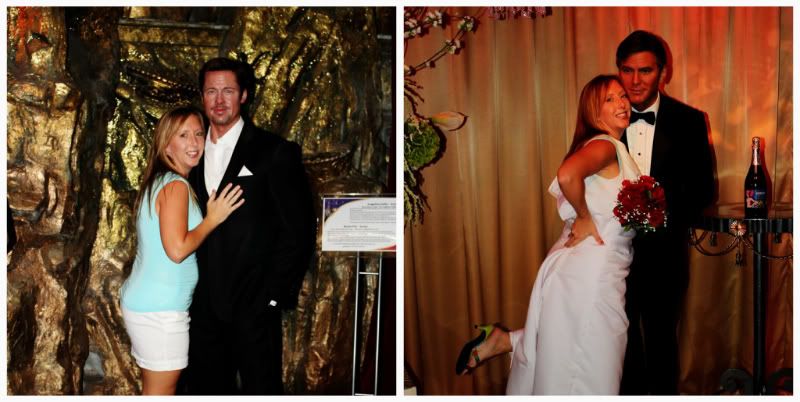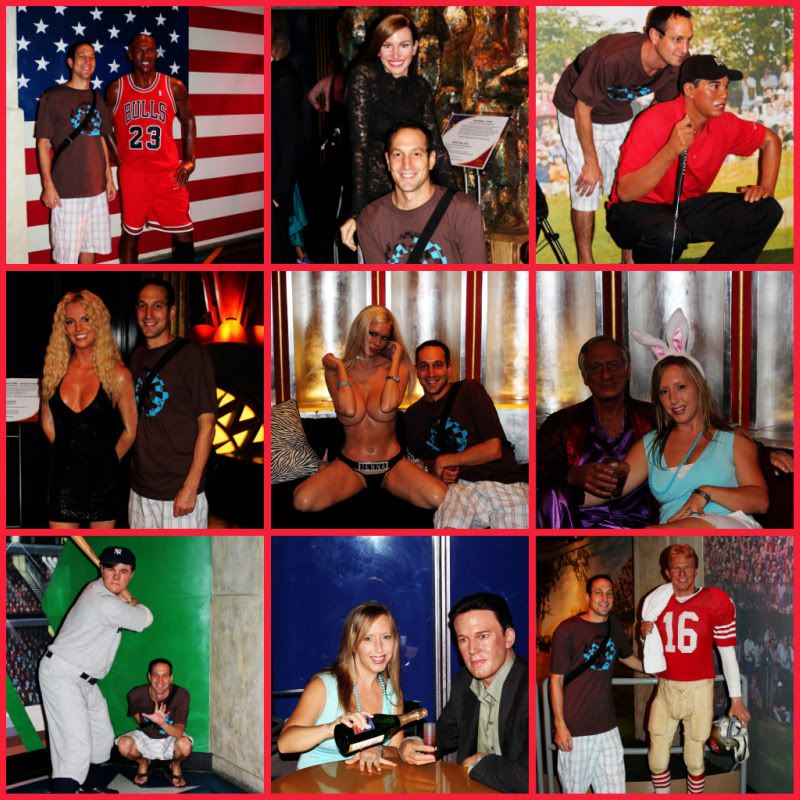 And our personal favorites! ha ha
And my personal favorite:
After the Museum Jimmy stole my camera to play Paparazzi himself. See it may just catch on. Ha! Then we had a cozy lunch at The Venetian. MMM... Italian Pizza.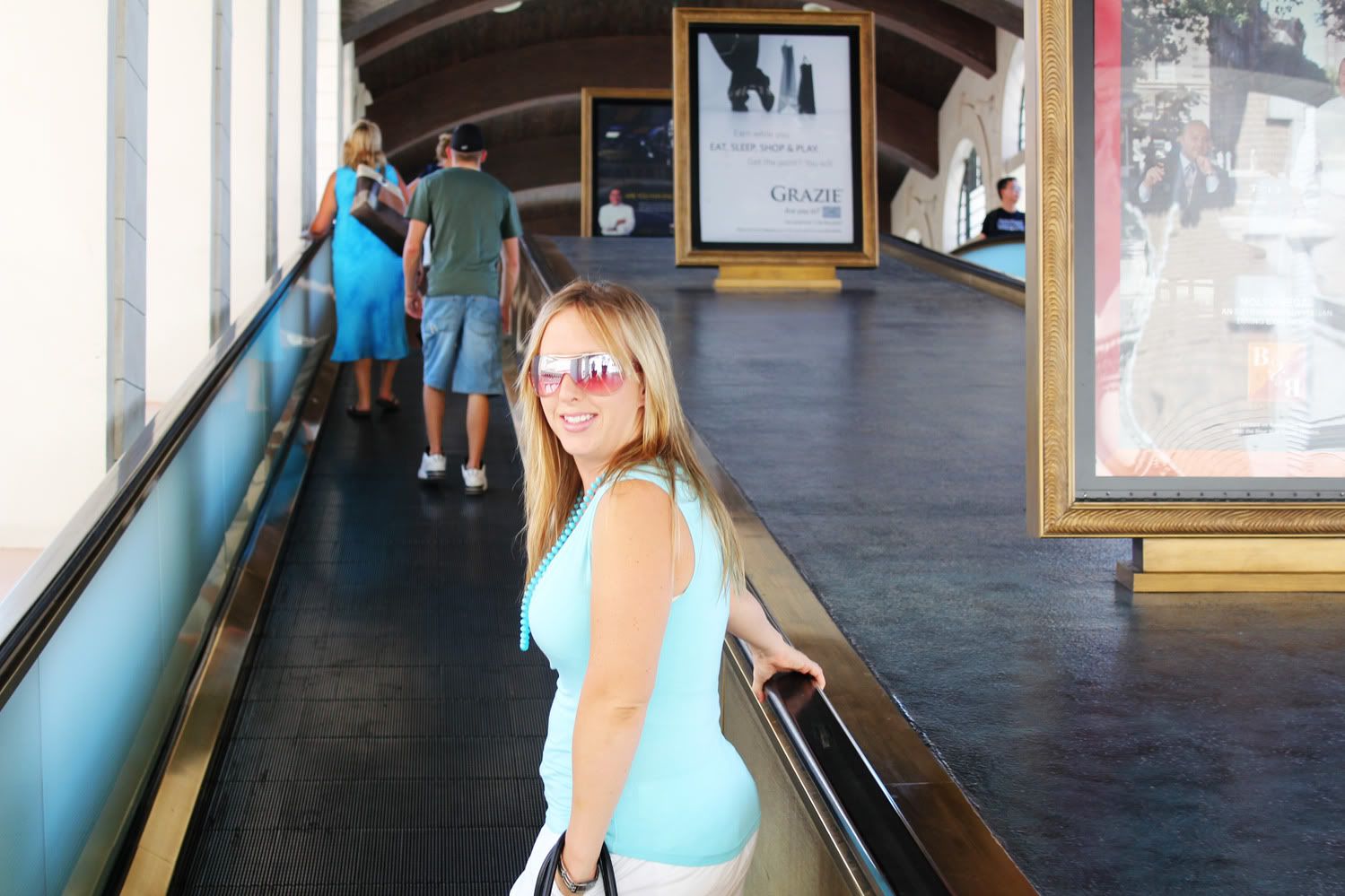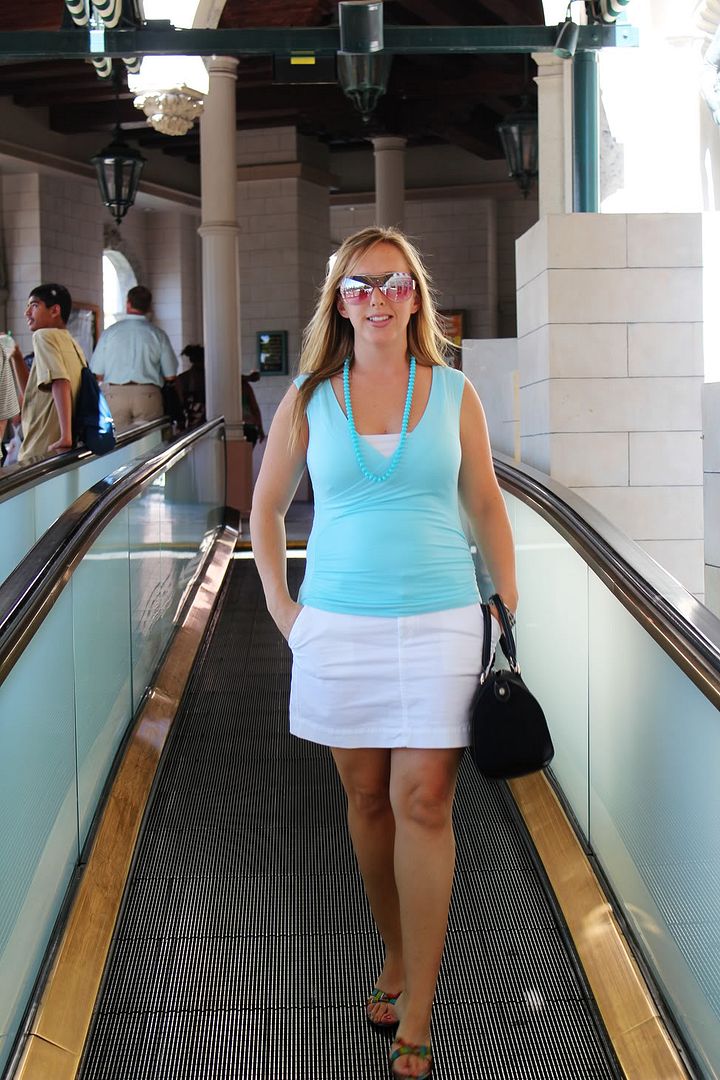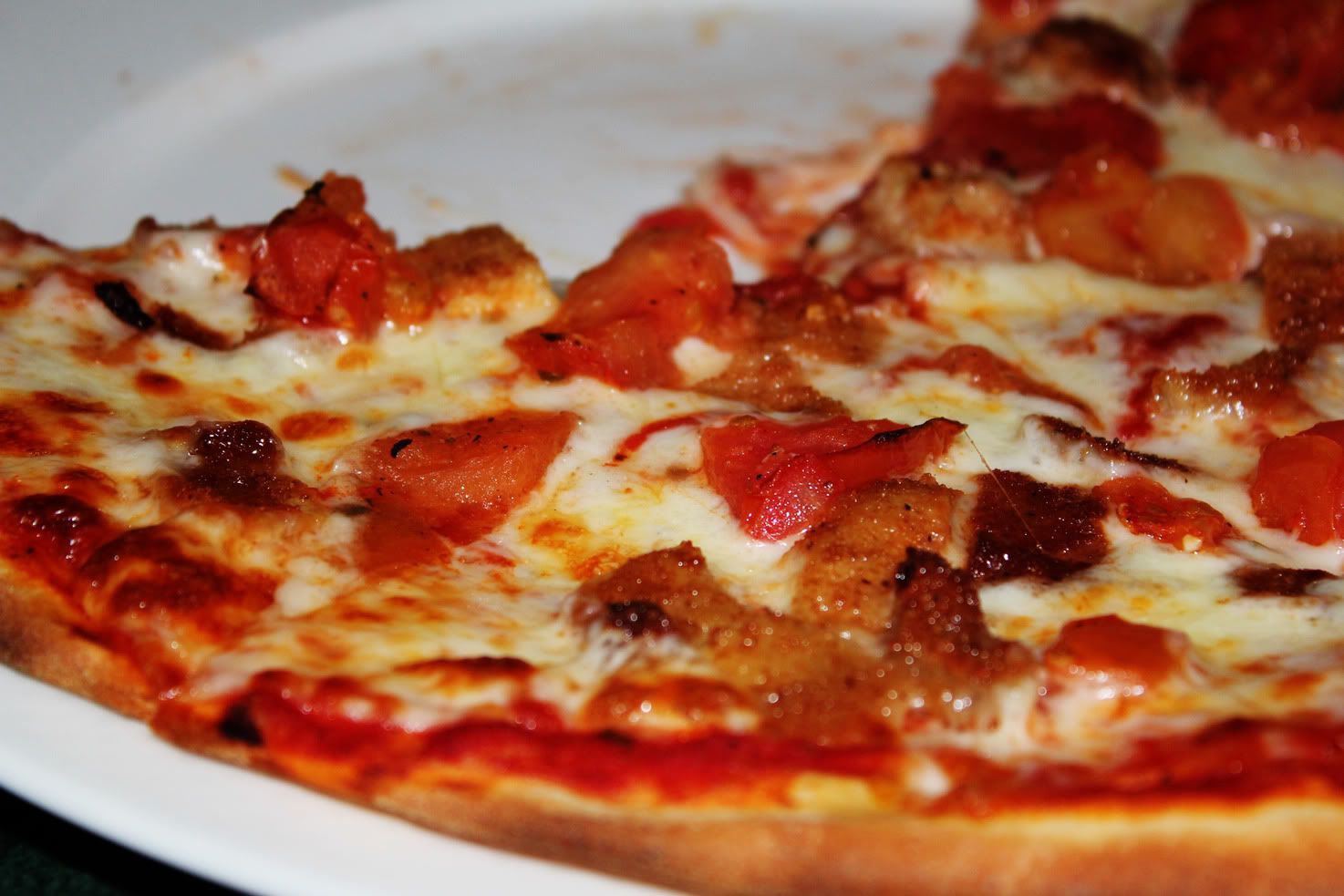 After we headed up the strip a little ways to check out the new Planet Hollywood Westgate. Being Westgate timeshare owners at Disney in Florida means we can trade our week to stay at this resort in Vegas and I have to admit it looked pretty amazing! Here are a few of my shots and a few I stole from the hotel.
Hmmm... Maybe for our girls weekend next May, I'll have to book it????
Later that night we hit the strip and had dinner at Jimmy Buffet's Margaritaville. We also hit a casino and played our favorite game... CRAPS! Man I wish they had this table game in Arizona. Hmmm... maybe I don't actually. lol. We also hit a little hip hop club called The Rockhouse which was on the strip. And then headed back to our hotel to call it a night. I got only one photo that night with my phone. But damn is it one of my favorites (except that it is blurry). Cant wait to see this in person for real someday...
The next day we laid low at the resort. We got some lunch. We hit the pool and relaxed for a bit. And then took our time getting ready for our last night in Vegas. Here we are ready to head out.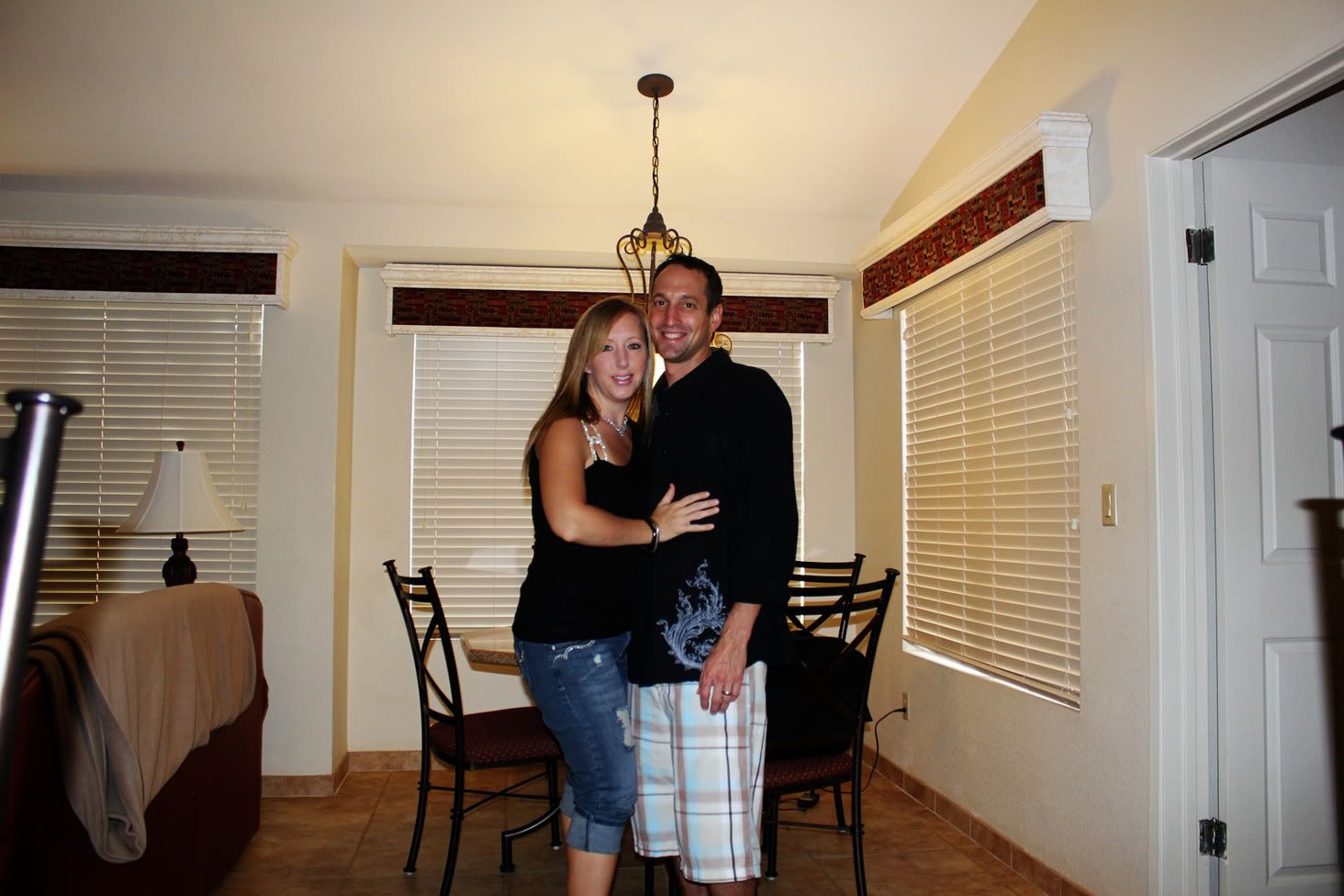 This time we did bring the camera, cause I really had withdrawals not having it with me the night before. Our first stop was Isla Mexican restaurant and tequlia bar in the Tropicana. I had the YUMMIEST dinner here. Poor Jimmy had a problem with his meal and ended up eating nothing but chips and salsa. :( The waiter snapped this photo of us:
The mermaid ship and dock at Tropicana, and my Man strutting his stuff. ha ha yeah right.
Next we headed to Harrah's for what else.... More CRAPS! We played for a couple hours this night too.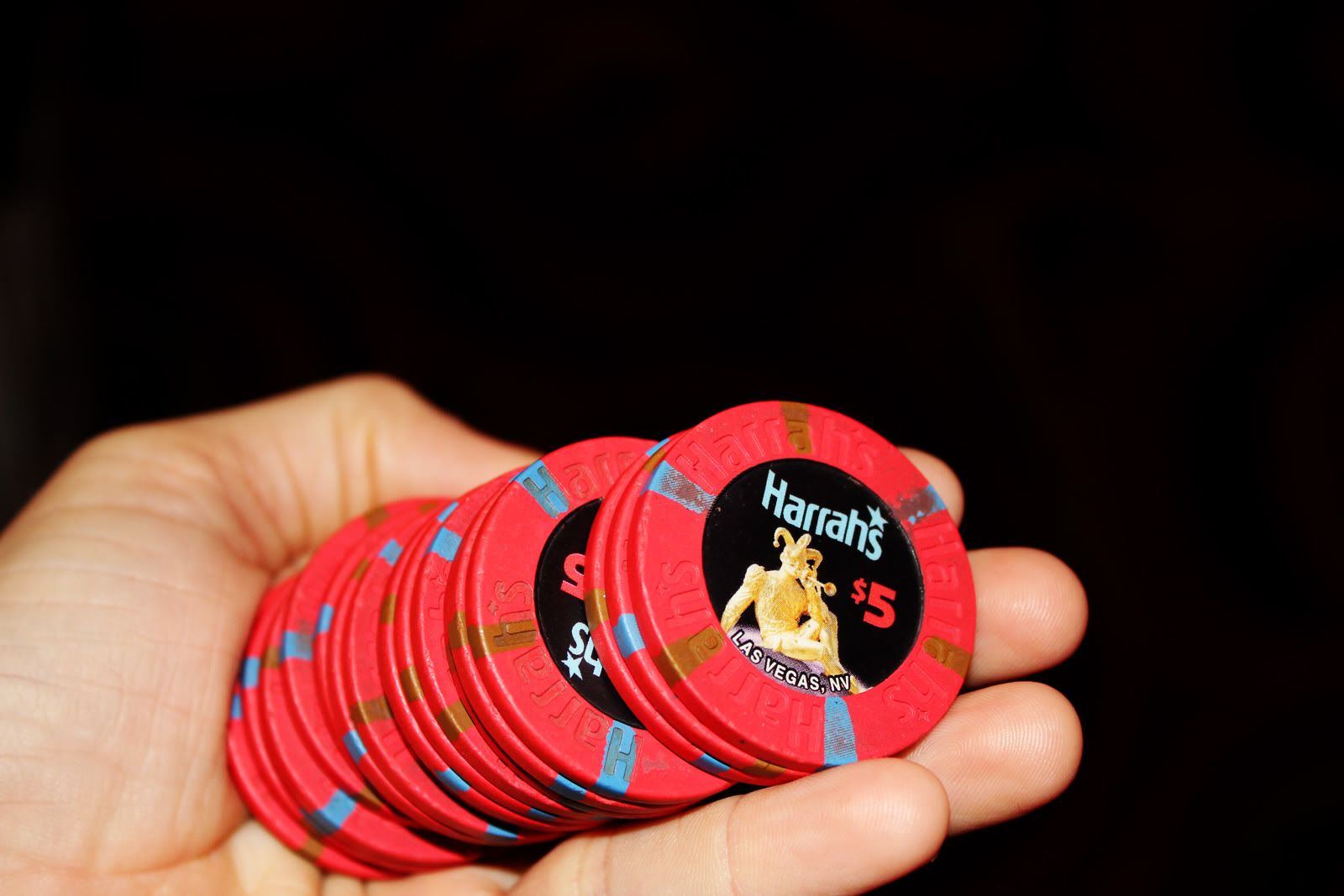 And then decided to head to a real fun dueling piano bar inside Harrah's.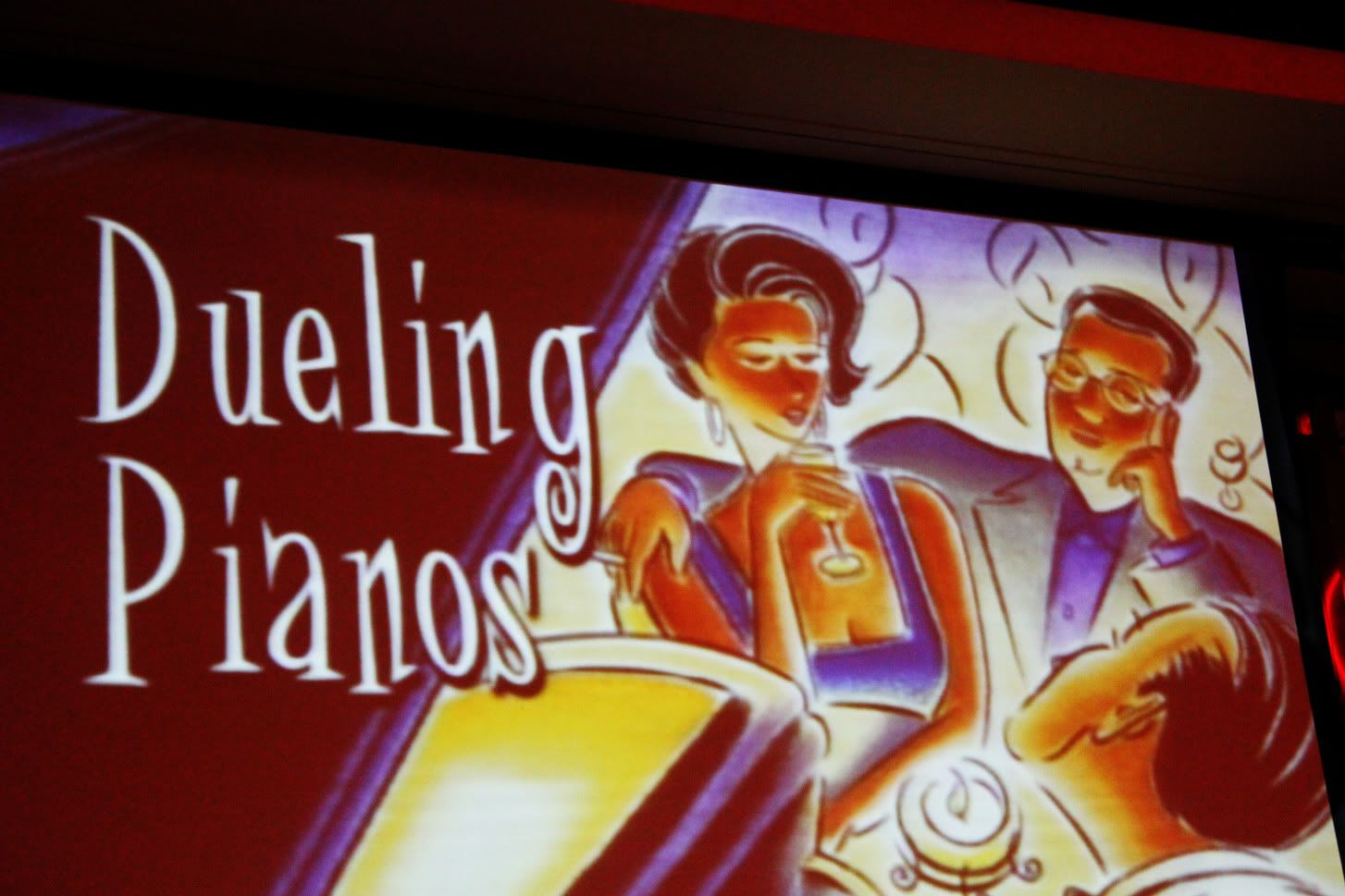 We had a lot of fun and a lot of drinks...
We also stopped by the Belaggio for the fountain show one more time before we left: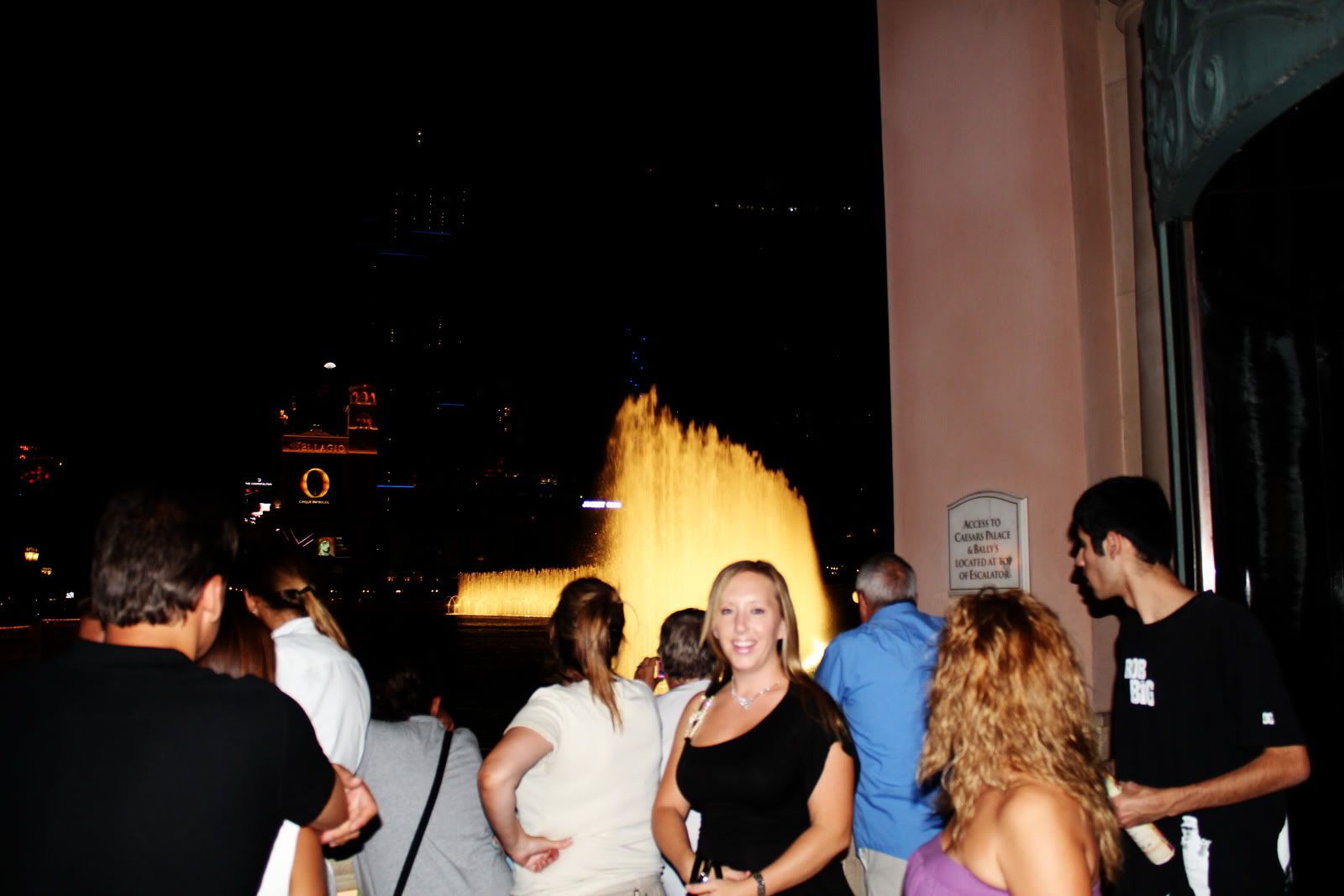 And this was us in the taxi line at the end of our last night in Vegas!
And here are the shots of Vegas I took while out and about: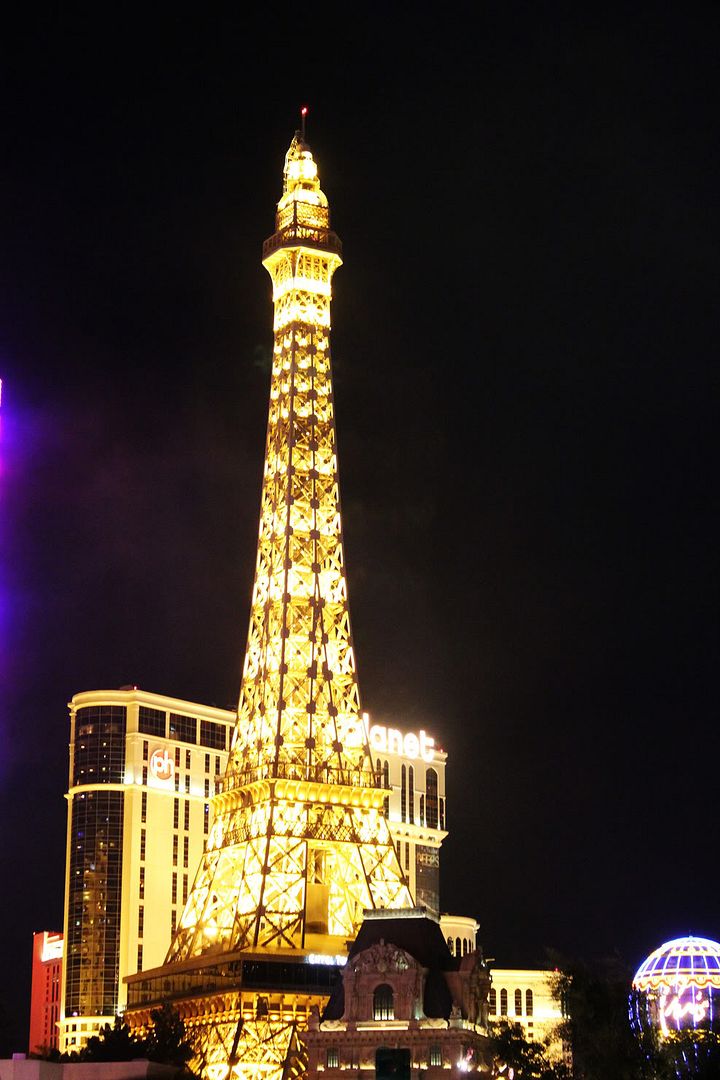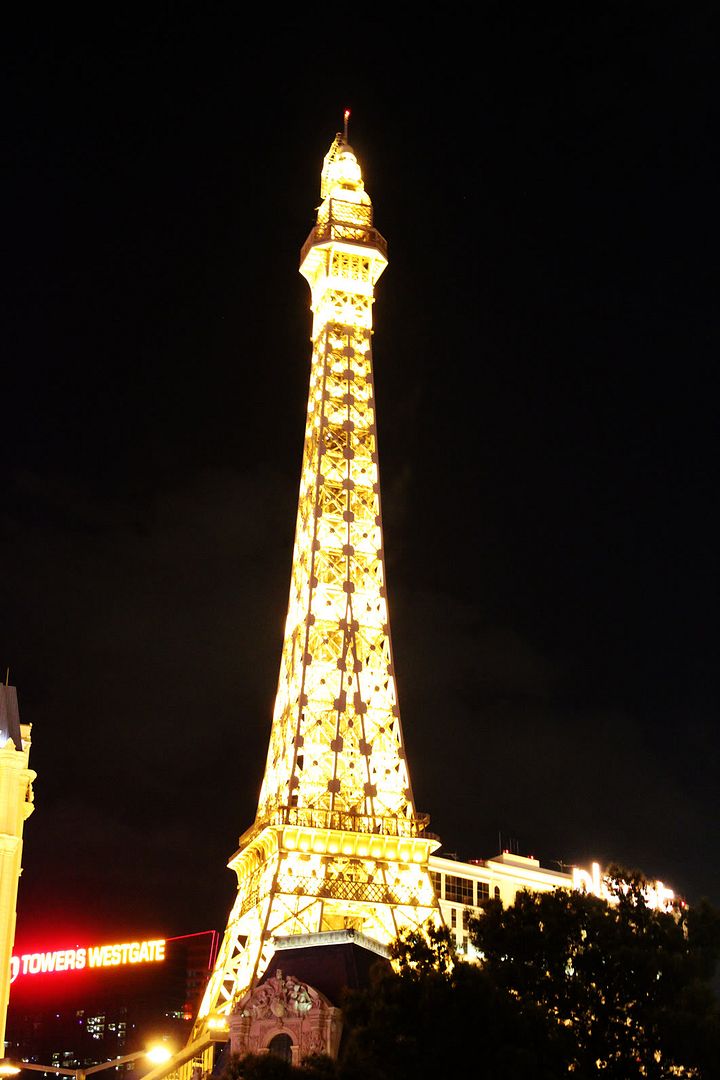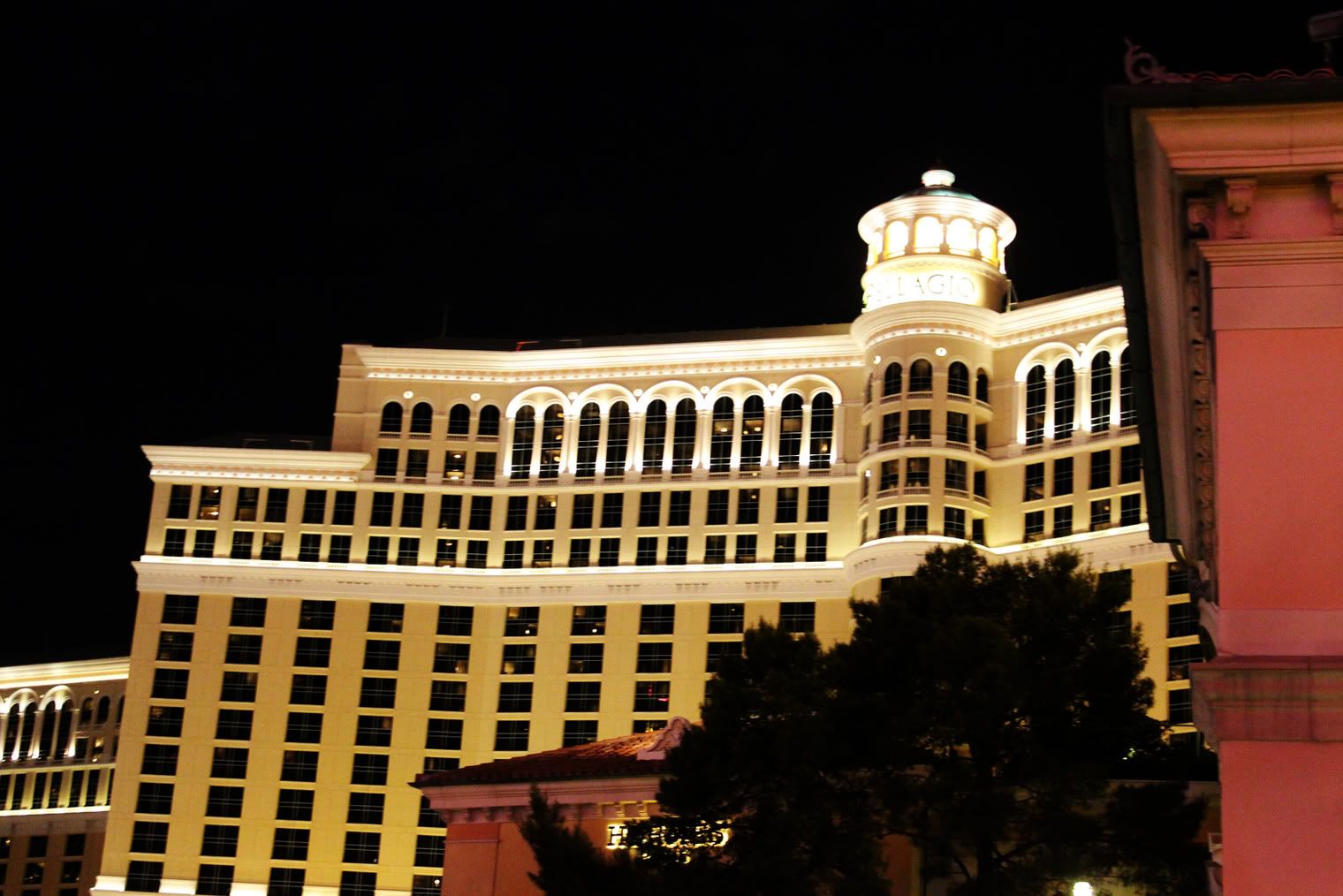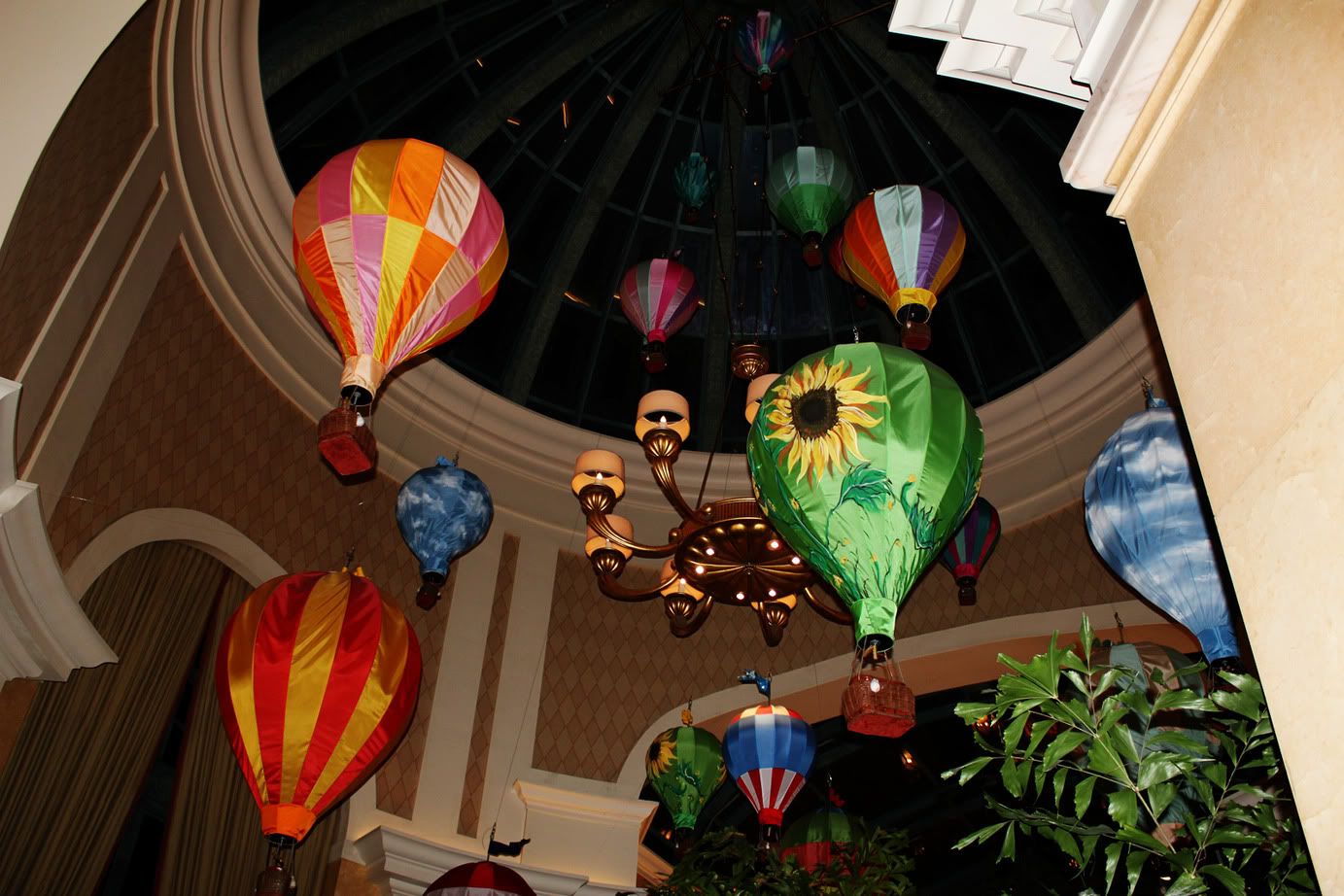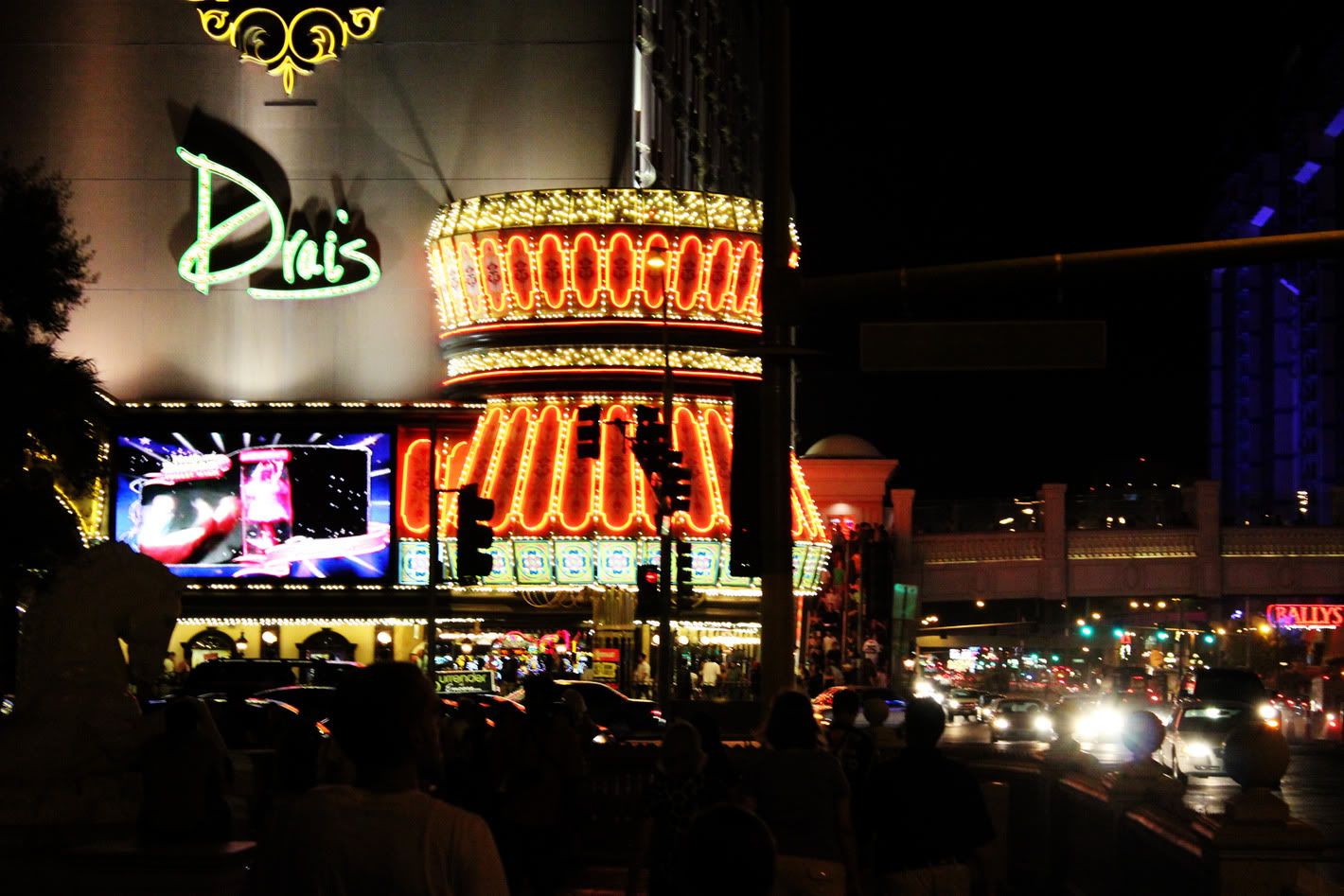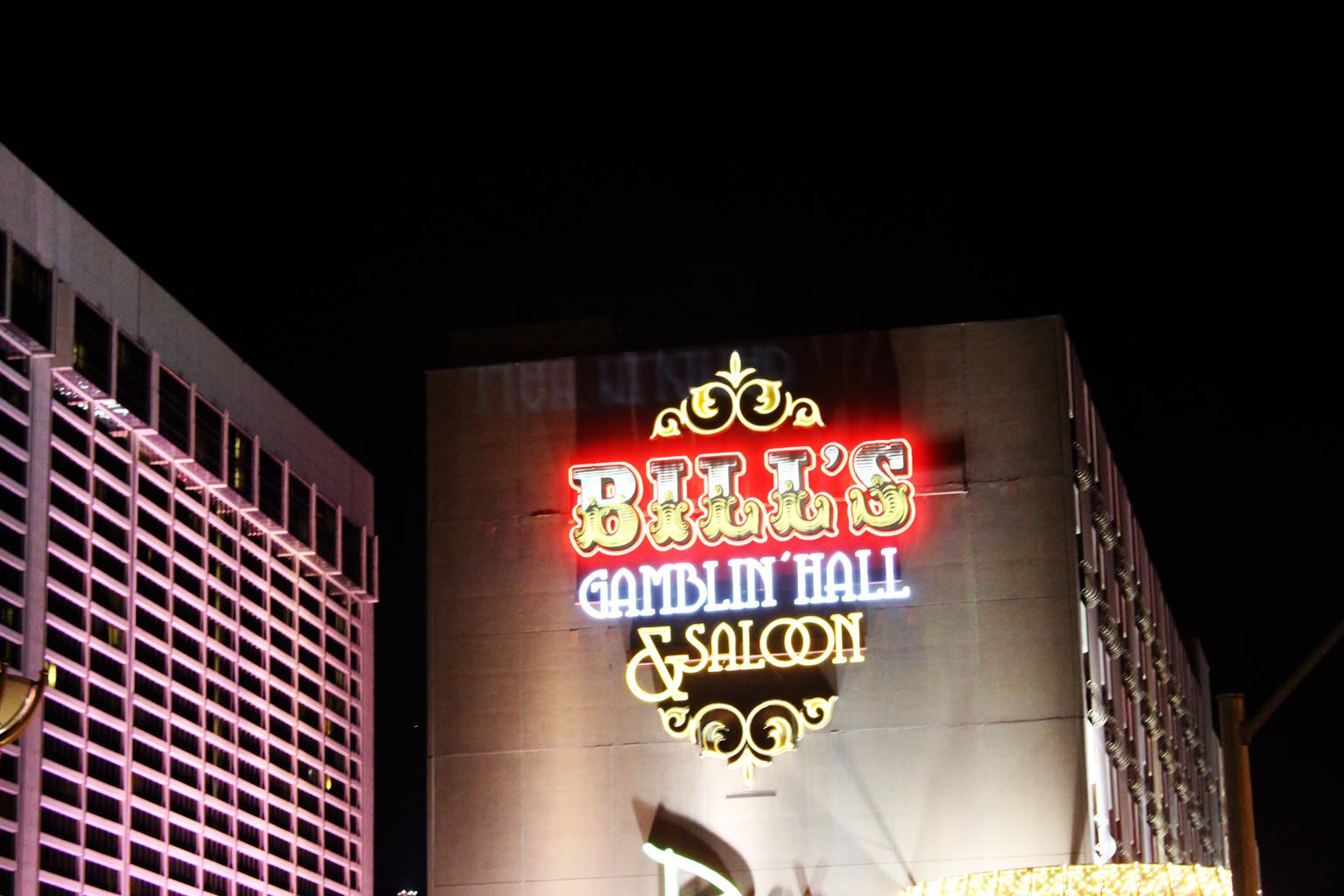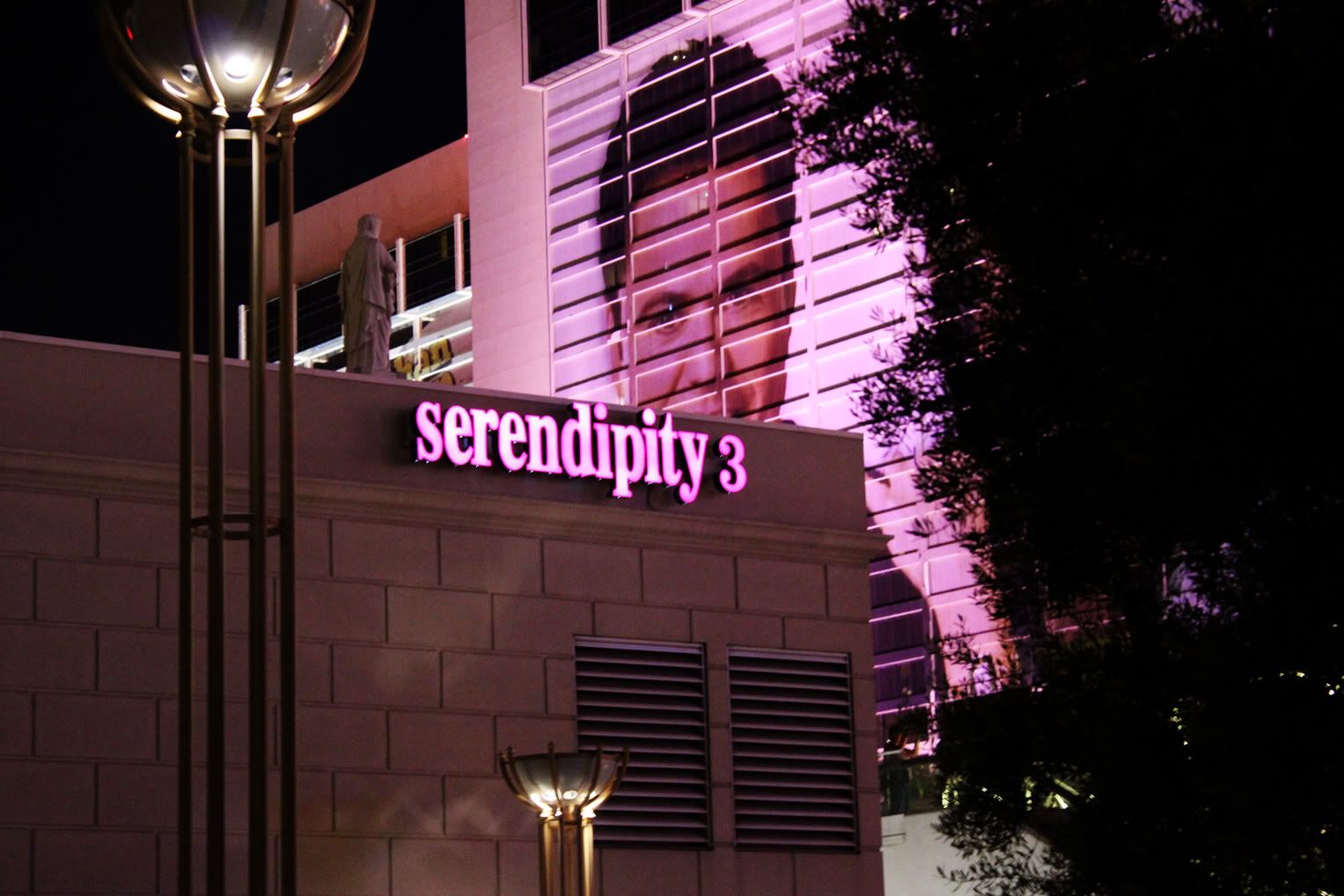 On the way home I was able to see the Hoover Dam for the first time. At night I couldn't see any of it. So this was real cool.
And YES I was that girl leaning out the window like Tammy Tourist.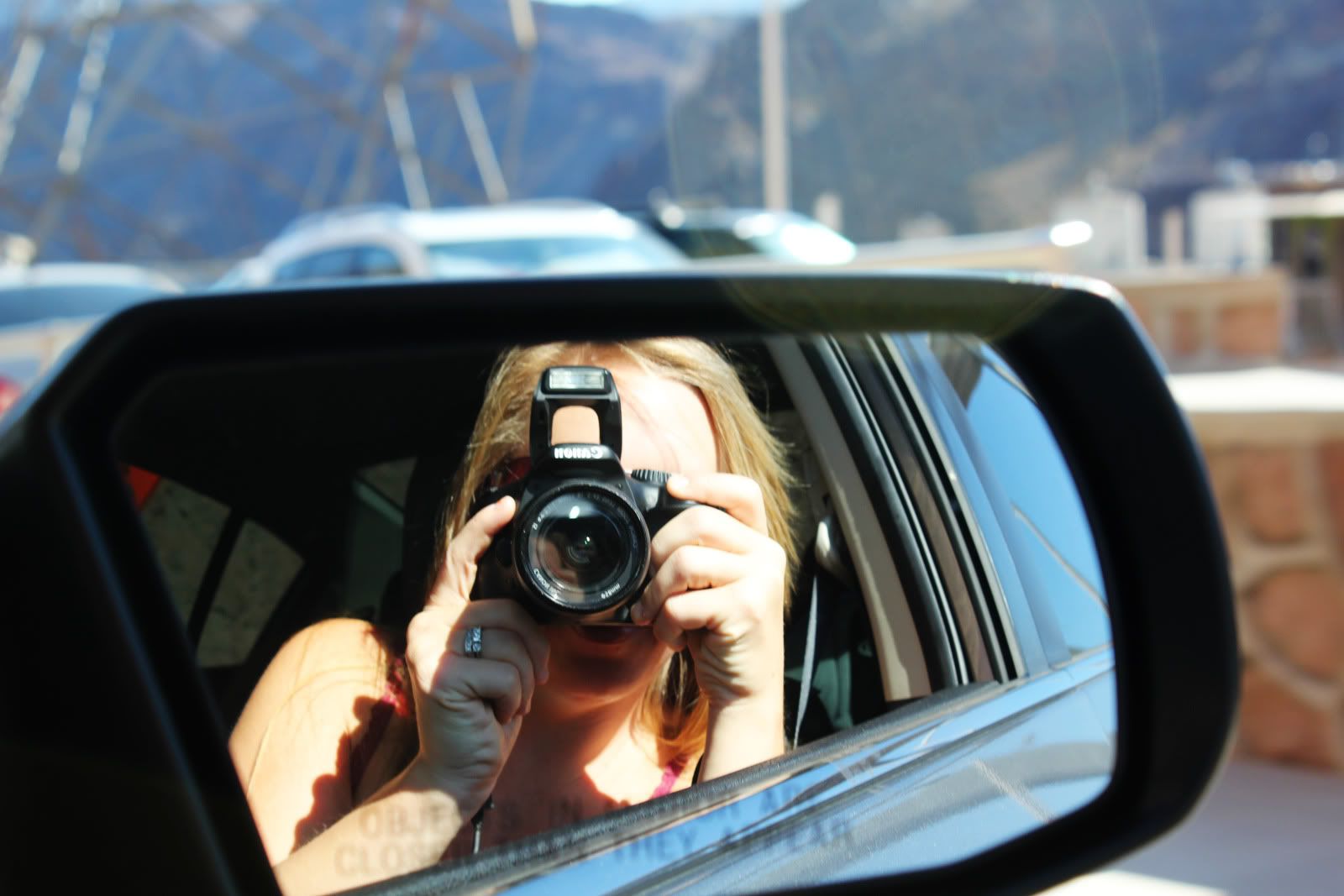 And we Even got BOTH State Signs on the way out. Yeah!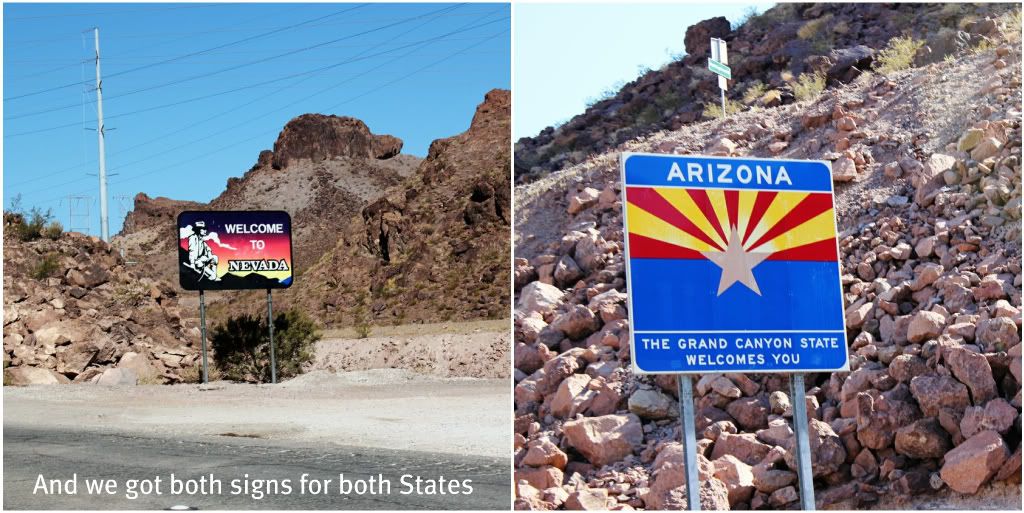 And my Girls? They missed us sure. But they also had a lot of fun with Adrianna and Mackenzie while we were gone. :) Thank you Adrianna.