We have been having lots of fun lately so I thought I would share some miscellaneous photos that have been piling up.
Bunny playing with her TJ Bearington (I love him he is so cuddly!)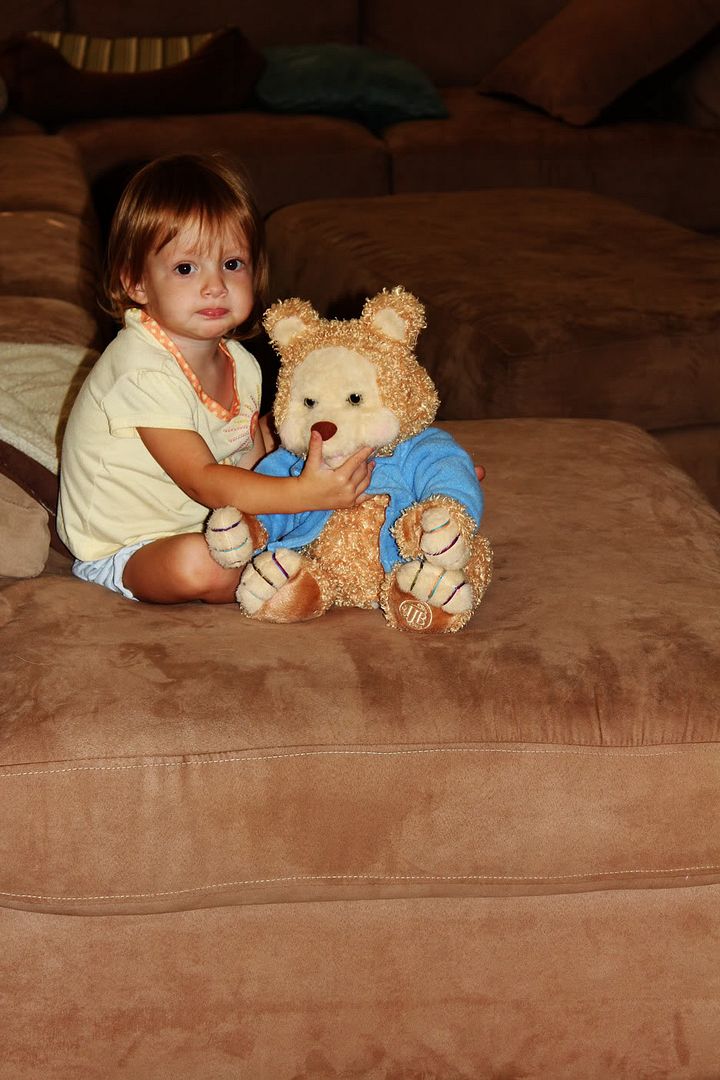 My Girls cuddling while watching TV together :)
Morning coffee and donuts. Ella insisted on being a little mini Mommy but I insisted hers be hot chocolate. :)
Family lunch at Chili's. We were goofing around at the table, now that Ryen is a big girl and insists on never sitting in a high chair again. (lucky us- she says with sarcasm :/) Jimmy hated having his picture taken by the way... ya think?
PS: I love the smiles on both my girls faces in these photos. Top right and bottom right ...(sigh)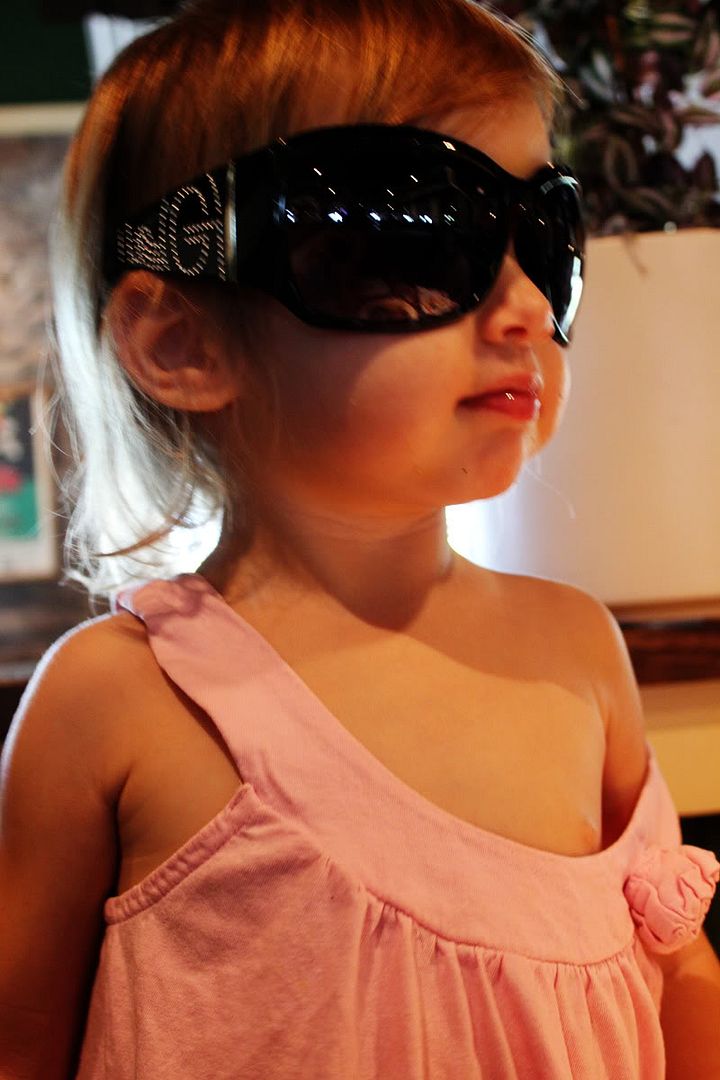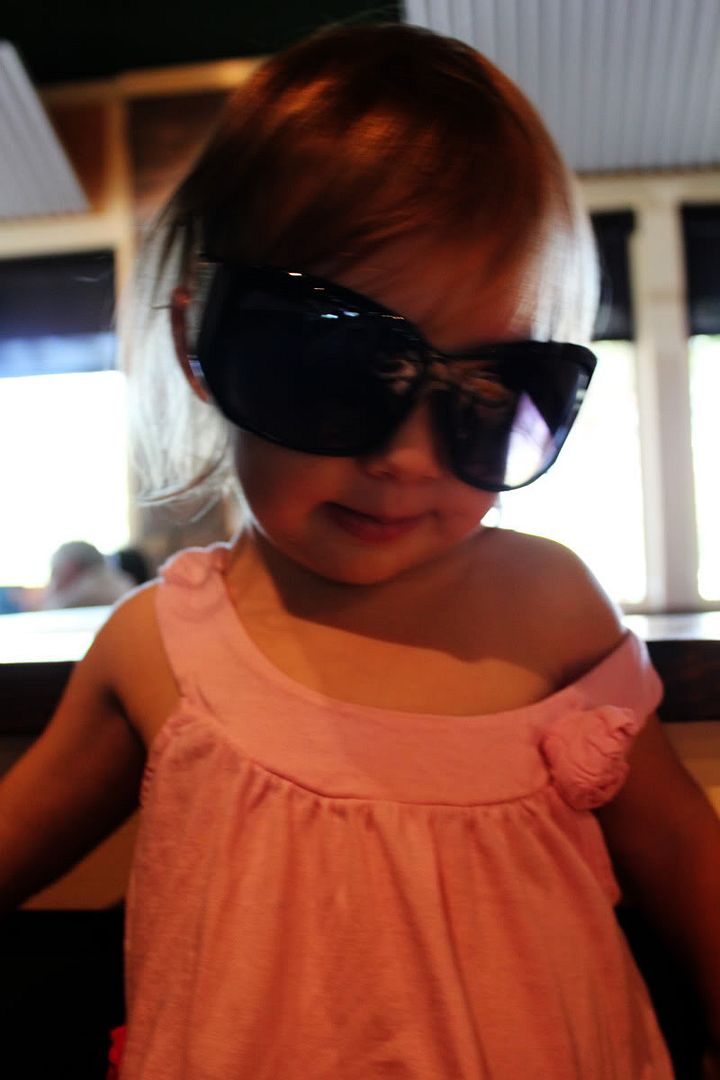 And no you

can't

be as cool as me, you can only try... ha ha
Recently we had a real cool storm that put a full arch GIANT rainbow across the sky just as the girls were getting ready for bed. And the whole sky turned beautiful shades of blue and grey. The girls and I jumped outside for some photos.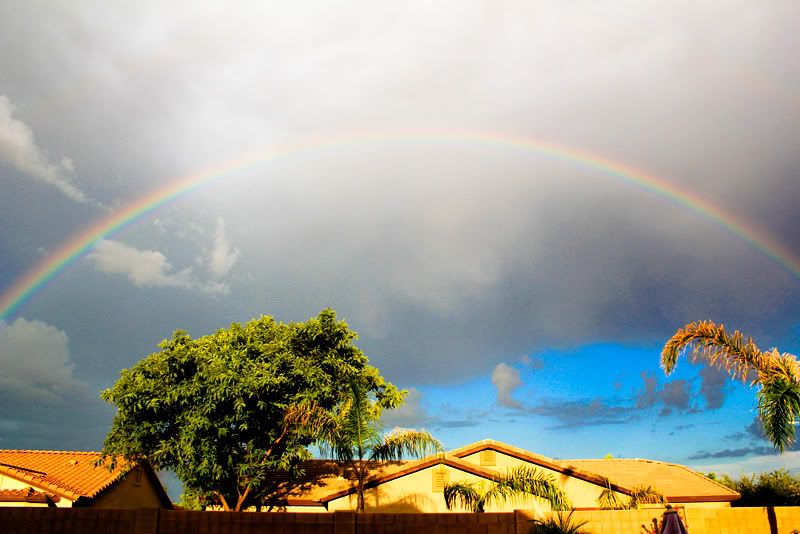 And after the girls went to bed and the sun went down the backyard turned orange again and I went out to get some more shots.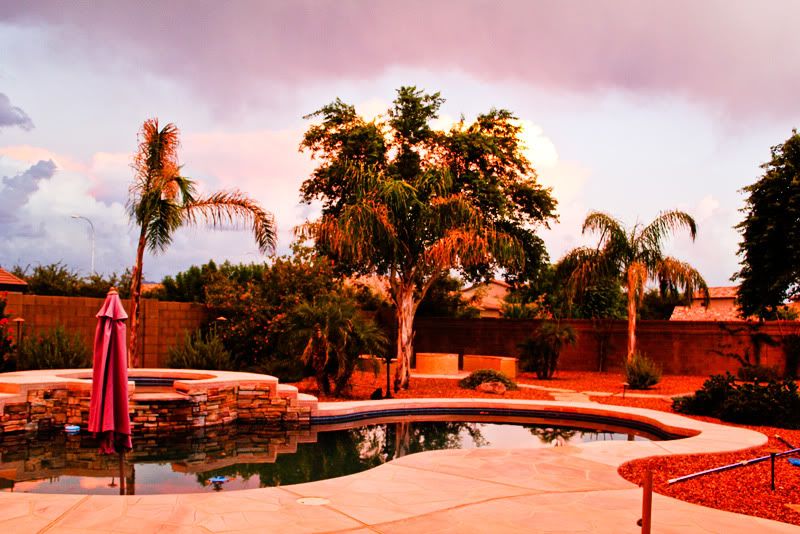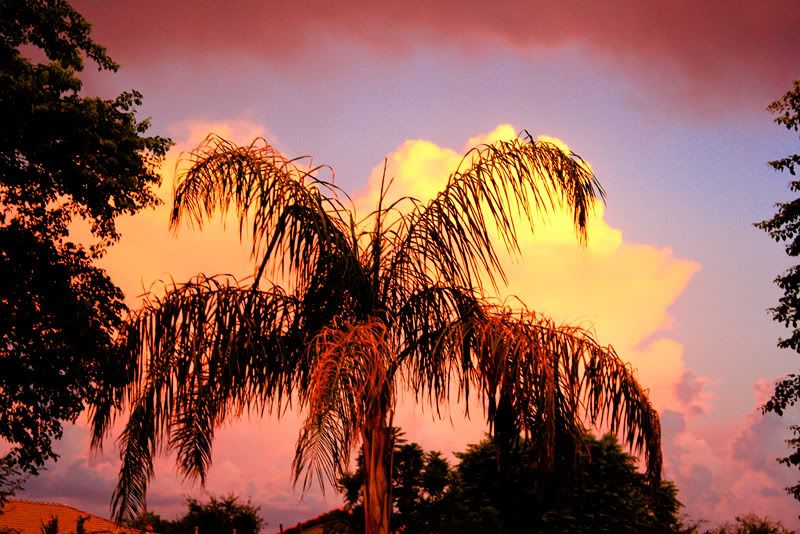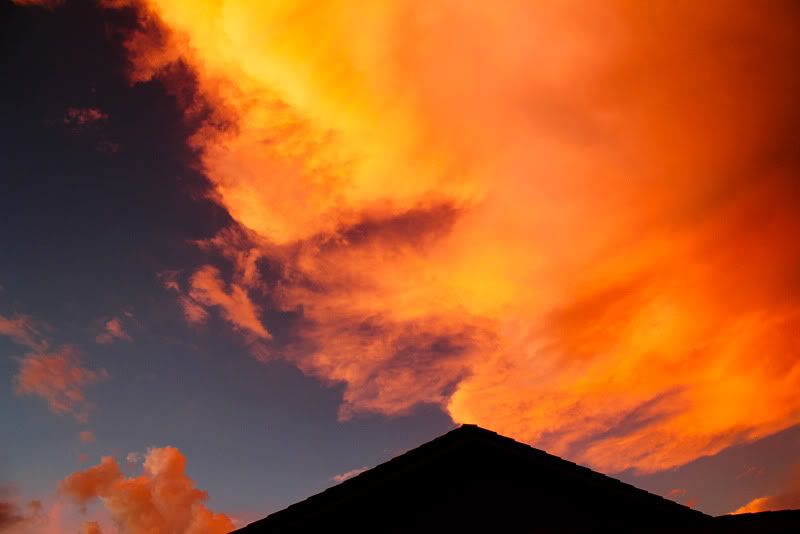 Ella got crafty with some scissors and glue...
...and Ryen got flippy (in a good way).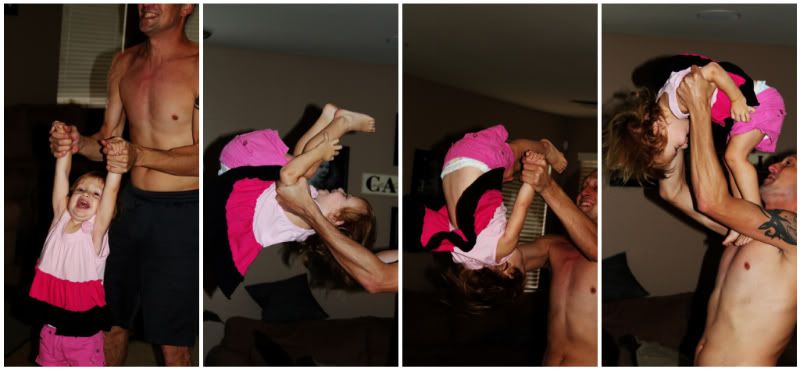 And my girls fell in love with little drumsticks recently... and so did I. Yum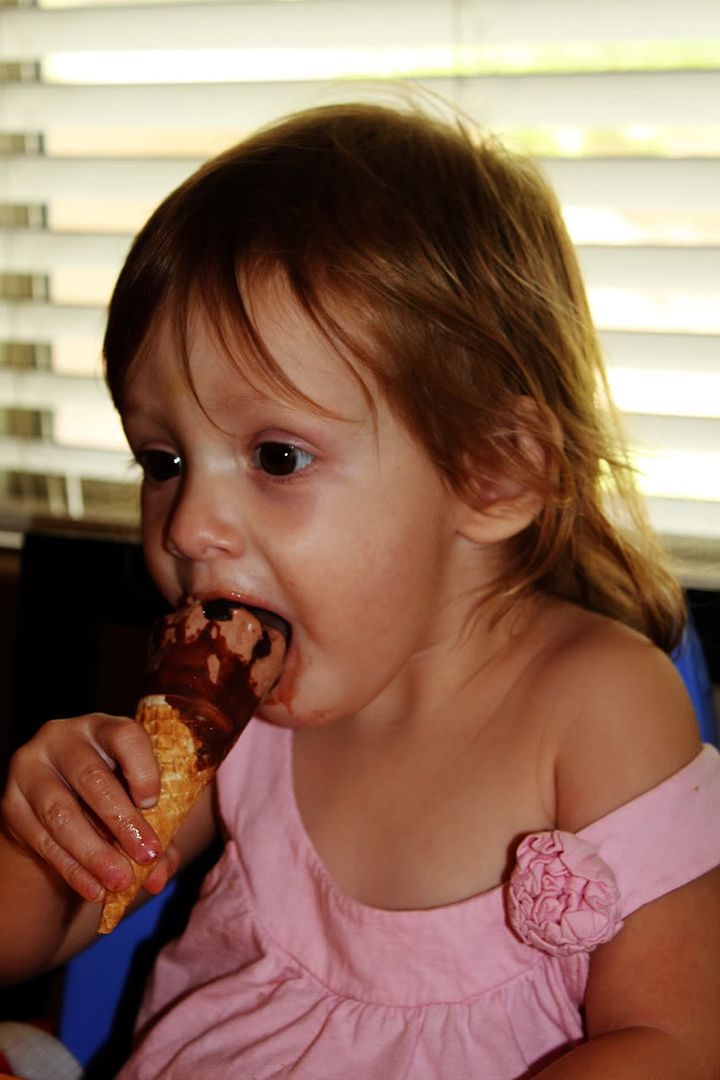 It's been a fun Summer for sure. :)