I haven't finished blogging about August so I am jumping out of order. But this was a big weekend, so it merits bouncing around. The other day I was completely engrossed in making a photo book of Ella's first year of life and struggling to get it complete before Sept 1st deadline for a free book by Shutterfly. While doing so I started listening to Ray Lamontagne and came across a song by him called "You are the best thing that ever happened to me". How appropriate that I am creating a book about the event that has changed my life the most and had the biggest impact on me, becoming a mother for the first time, and just happen to come across that song? PS: Here is a teaser of a page of her book...
I started thinking of how lucky I am. And how fortunate I have been to build the family, the home, the community, and the life I have built for myself. And with Jimmy's birthday looming on Friday Sept 3rd, I kept coming back to him. That I would have none of this life if it weren't for him. Now, some of you may be shaking your heads like is this the same husband you were complaining about over coffee a couple weeks ago?? Well... probably... sure! But who doesn't have highs and lows in a marriage and times when things are great and you are singing your husband's praises and times when he is in the dog house and you are telling your girlfriends your husband is either going to drive you to drink or drive you straight into the arms of the closest THERAPIST!?? Raising two young toddlers and two dogs and being home owners and trying to do it ALL in 24hrs a day and do it all on ONE income, is a pressure cooker, and sometimes it explodes. But that's life, but for us it is overall..
happy
.
I decided to make a video montage of our life together over the last two years. It is one of my most prized possessions now and I watch it like everyday. I cant stop looking at it. It reminds me of a life insurance commercial that speeds through a couple's life and joyful moments. But is our life. Our happy imperfect life. And our joyful moments. And I wouldn't have it any other way! Happy Birthday My Love...
So on to Jimmy's Birthday Festivities...
Jimmy and I had rare alone time while both girls were in school on his Birthday. So we went out to lunch just the two of us. Earlier in the week, the Girls and I went shopping for his birthday presents. And since he wanted nothing, there was nothing for us to really get. So we went to the dollar store where they were told they could pick out a gift bag and fill it with things they think Daddy would like. I had a long talk with them saying things like "Does Daddy like pink?" "Does Daddy like Princesses", to which they of course answered things like "No- Daddy is a boy", or "No Daddy is a grown up" etc. So I told them I didn't expect to see anything for them making it's way into Daddy's gift bag. They did really good and it was really cute and
hilarious
to see what they thought Jimmy would like. Later after school, we gave Daddy his presents. Here they are:
There were a few more in their like clips to keep Daddy's chips closed and something I suspect they tried to sneak in for them which was a three pack of combs (pink, purple, and white). I pointed out that Daddy doesn't like those colors and doesn't have a ton of hair to require three combs but they weren't buying. I also pointed out the pink bag and suggested maybe they find something a little more manly when Ella pointed out it was covered in skulls. Hmmm... genuis! After photos We all took turns with the disguise too for some photos, except Ryen who was a little scared of the clown nose. LOL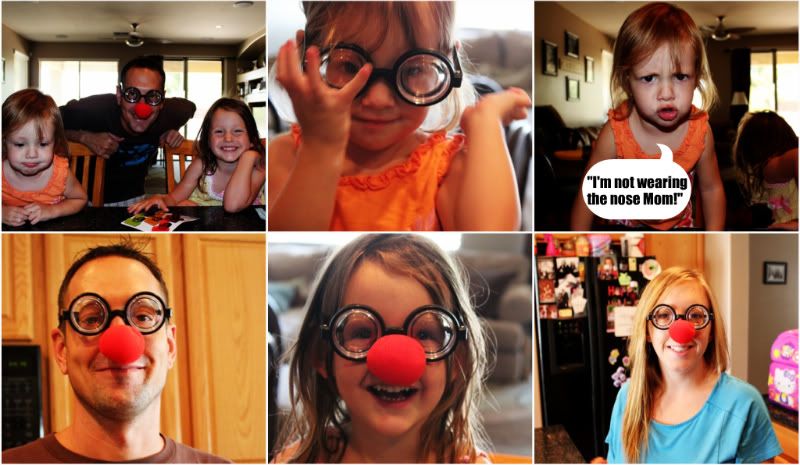 We also had cake pops. Awesome. So glad the neighbors and friends ate the entire tray cause I didn't need these things sitting in my house. They are addicting and they mess with your head. One little cake pop at 9am wont kill me. It is probably only about 100 calories. But when you want another one at noon and another at 3pm it is not good. LMAO!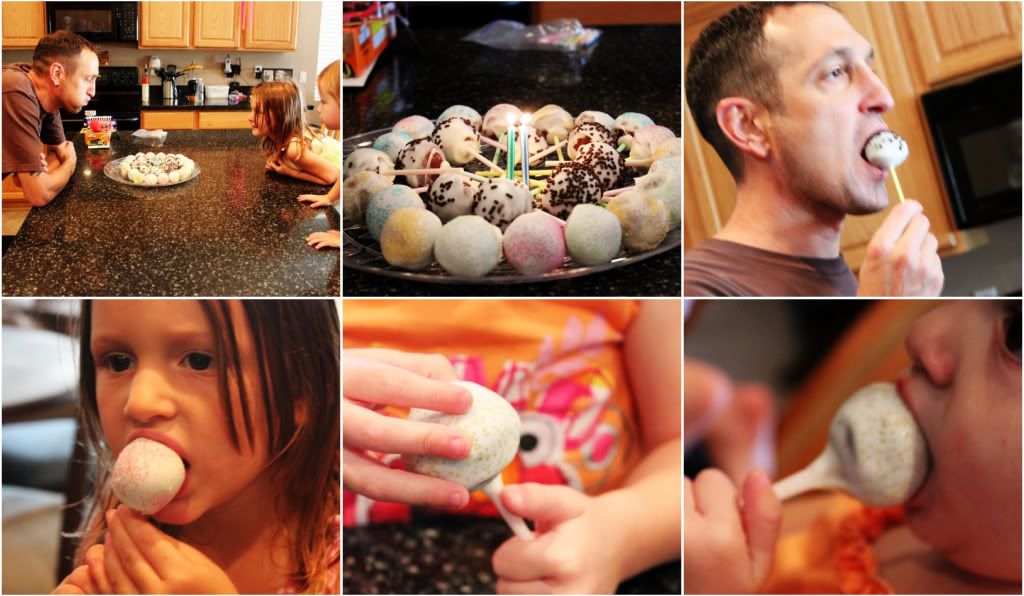 Later that night we had dinner at the Olive Garden, dropped Ella off at a sleep-over and took Ryen next door to hang with the neighbors. Jimmy got to spend time with his neighborhood buds and he enjoyed himself. All in all, I would say this Daddy had a Good Birthday! :)
Yesterday, Sunday Sept 5th was our 6 year wedding Anniversary. So we arranged a sitter for the kids and we headed out to celebrate. We had dinner at Maggiano's in Scottsdale.
The same place we had dinner on our ONE year anniversary 5 years earlier. My how our life has changed since then! Here we are before leaving our house for our one year anniversary on the left and us leaving for our 6 year anniversary dinner on the right. :)Clear
I hate the photo from last night and normally would've demanded a re-do. But I decided to not be vain about it and let it go. ;) After dinner we hit the Talking Sticks Casino in Scottsdale.
And we played an electronic version of our favorite game... Craps.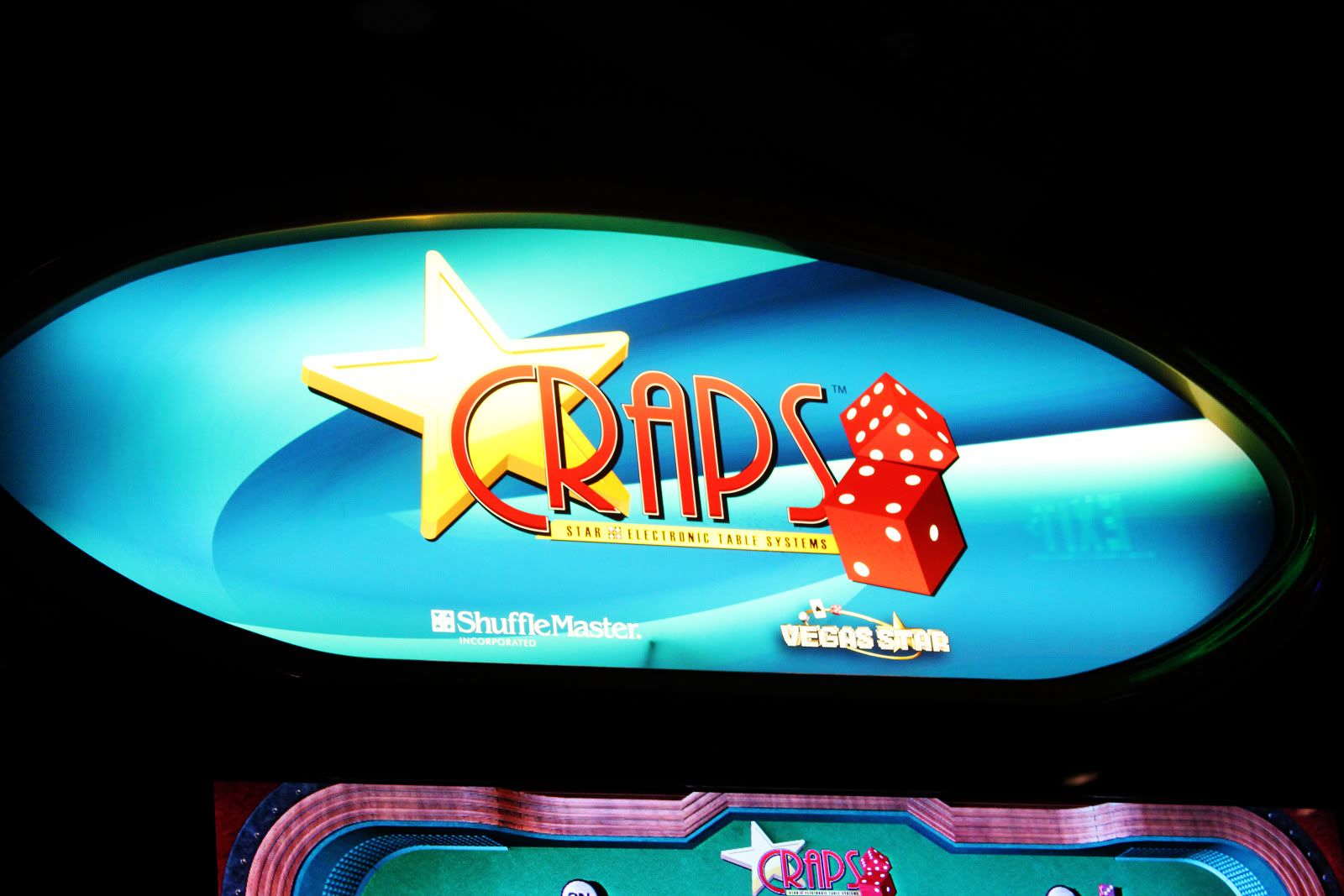 It wasn't as exciting and wasn't the same. You don't have the fellow players to talk to and high five and feed off each others' energies, or dealers to joke with. Craps is a very talkative, lively social game. Electronically it is quiet and dull. But we had fun anyway. We gambled for over 2 hours with the same 100 bucks and then came home. :)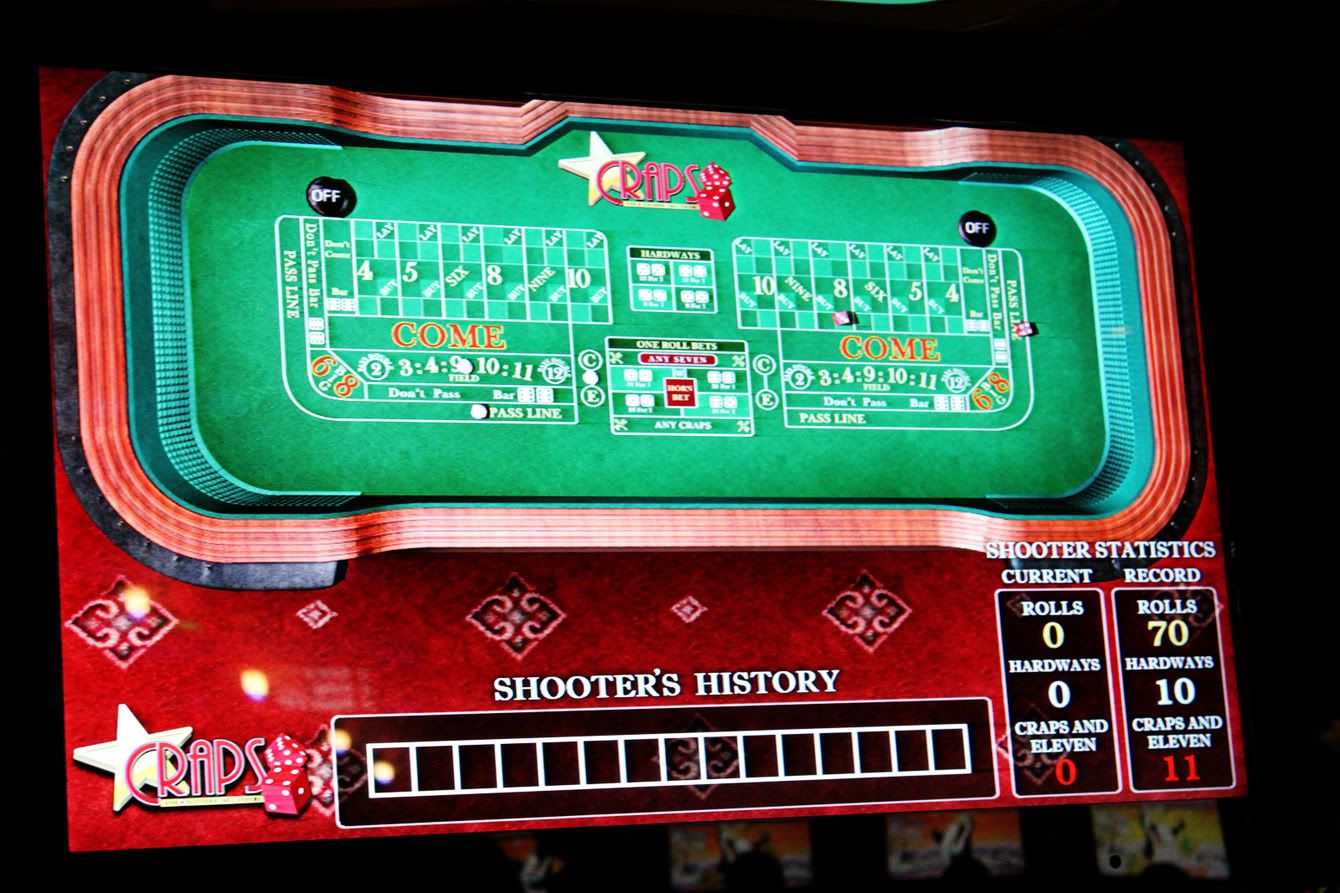 All in all it was a great Birthday celebration and a great Anniversary. Next up is Cali's birthday. She turns 5 on Wednesday! So maybe we will have to make some dog friendly cake pops...? hmmmmm.... now that might be taking it a bit far. LOL