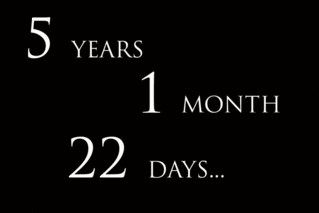 Ok, so sorry to make you guys wait so long for my BIG news today. (NO it is not a pregnancy!) But here goes. It took 5 years, 1 month, and 22 days for me to have one of my family members join me in moving to Arizona!! My twin sister Lori and her family, including her boyfriend David, and my 6 year old niece Olivia have arrived in AZ and will be moving into their home in Queen Creek on Wednesday!! YEAH!!! From the day we moved here Jimmy both said we would LOVE it if some or all of my family would move out here with us. Jimmy even schemed once that if we could somehow convince my parents to move here we may have a shot at getting all my siblings to come out too (a long shot lol). But funny thing is that Jimmy and I always said from the start that if anyone moved out here it would be my sister Lori. We just knew for some reason.
Here are some photos of me and my twin as babies (sorry they are blurry)...
(Left Photo: Lori on left, Jill on right/Right Photo: Jill on left, Lori on right)
My sister and I are real close and I am so excited to have her here. Ella is SUPER excited to have her cousin Livvie who she pretty much idolizes. They are so cute together! They also brought their two dogs (a beagle named Clyde and a basset/beagle mix named Brady). The girls are getting along great and so are the doggies which is a huge relief for us, because we were so hoping the dogs would get along.
So my sister and her family drove cross country and she was posting her progress everyday. It was fun to follow them on their journey and reminded me of mine and Jimmy's cross country drive 5 years ago. Here are some of the highlights of their trip:
Stop 1 was Niagara Falls (so jealous!)
Stop 2 was Notre Dame in Northbend Indiana
Stop 3 was Lincoln Nebraska
Stop 4 was Colorado!
They stayed in CO for a few days visiting a friend and had a good time:
Stop 5 was New Mexico
Stop 6 was ARIZONA!! Yeah!
Here are some current photos of me and my sister:
I am looking forward to making many more memories and taking many more photos to add to our collection. It is so exciting to have Family here, no one loves you and accepts you like Family, and Jimmy and I have NEVER looked forward to the Holidays MORE than we do right now!
Welcome to Arizona Lori, Dave, and Livvie! We will always be here for you and cant wait to help you get on your feet and create your own great life here! XOXO